Lady Godiva is a very loving dog and loves to play and chase toys all day long. Lady Godiva was born 3-07-2019. She was such a playful puppy and made us smile all the time. This will be Lady Godiva's 2nd litter. She loves kisses and snuggles. But most of my girls do because I smother them.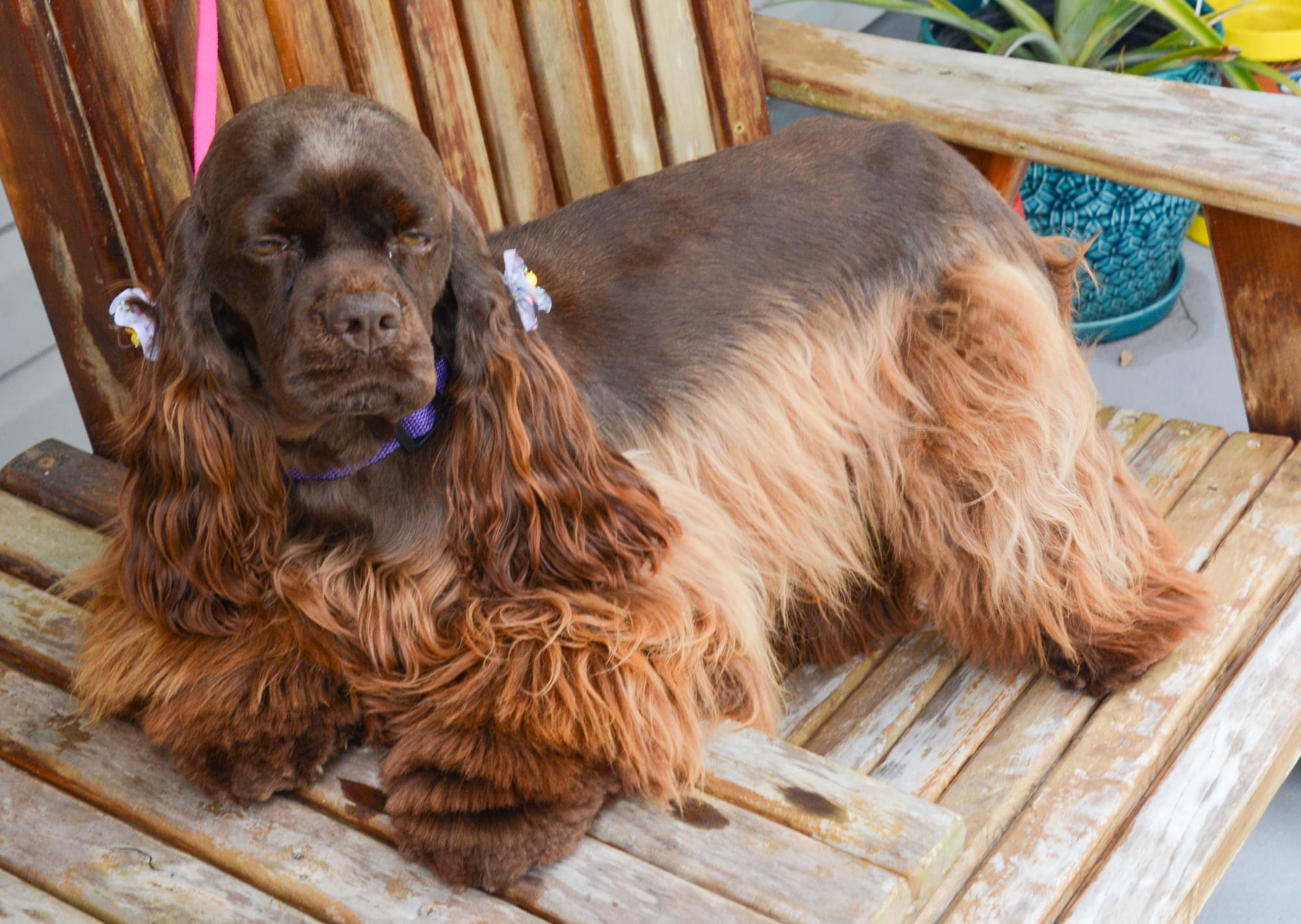 Snoop Dogg is a very beautiful Chocolate Poodle. He is very fun loving and plays with all his toys and loves his ladies. Snoop Dogg is assigned to all the chocolate Cocker Spaniel girls so we can produce the most beautiful Chocolate puppies.
Snoop Dog weighs in around 15 lbs.