LAST UPDATED 12/03/2022
INFORMATION HAS BEEN UPDATED TO DATE.
INDIVIDUAL PHOTOS OF SASHAS BABIES HAVE BEEN POSTED UNDER AVAILABLE PUPPIES



THIS TIME OF YEAR HAS BEEN VERY BUSY, WE HAVE HAD MANY INQUIRES FOR CHRISTMAS PUPPIES, WE CURRENTLY HAVE ONE (1) COCKAPOO CHRISTMAS PUPPY LEFT GOING HOME THIS MONTH. (JESSIE AND ROMEO'S LITTER) ORANGE RIBBON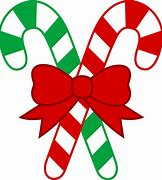 WE CURRENTLY HAVE 3 (THREE) BEAUTIFUL FULL BLOODED AKC COCKER SPANIEL BOYS AVAILABLE....
BORN ON 10/04/22
CHECK OUT SHIRLEY AND TUCKERS BABY BOYS !!
THESE LITTLE FURBABIES ARE AVAILABLE JUST IN TIME FOR CHRISTMAS.


WE HAVE BEEN ASKED WHY AT TIMES DO WE HAVE COCKER SPANIELS FOR SALE IF WE SPECILIZE IN F1 COCKAPOOS,
THE ANSWER IS SIMPLE!
HERE AT THE FARM WE BREED ONE OF OUR AKC COCKER SPANIEL FEMALES AND AKC COCKER SPANIEL MALES TO PRODUCE OUR NEW MOMS. BY DOING SO WE KNOW THE QUALITY AND BLOODLINE OF OUR STOCK. WHEN THE LITTER ARRIVES WE KEEP OUR NEW GIRLS AND RAISE THEM TO PRODUCE OUR BEAUTIFUL COCKAPOO FURBABIES. WHEN MALES ARE PART OF THE LITTER THEY ARE AVAILABLE AND POSTED UNDER AVAILABLE PUPPIES. IF YOU ARE INTERESTED IN ONE OF OUR COCKER SPANIEL MALE PUPPIES, PLEASE CONTACT US FOR PRICE AND DETAILS TO RESERVE ONE.



INDIVIDUAL PUPPY PHOTOS FOR SASHA/ ROMEOS LITTER AND MISTY/MILOS LITTER WILL BE POSTED ONCE EYES ARE OPENED
YOU MAY VIEW THE LITTER PHOTOS UNDER LITTER ANNOUNCEMNETS!







IF YOU ARE INTERESTED IN ONE OF OUR BEAUTIFUL FURBABIES GIVE US A CALL OR DROP US AN EMAIL! MAKE SURE TO CHECK OUT THEIR PHOTOS UNDER AVAILABLE PUPPIES. YOU WILL SEE MOM AND DAD'S NAMES, CLICK ON THE PARENTS, SCROLL BELOW PARENT PICTURES AND ENJOY THE FUR LOVE
IF YOU HAVE QUESTIONS, WE ARE HERE TO ANSWER THEM!
IF YOU HAVE AN UPCOMING FARM VISIT SCHEDULED, PLEASE REMEMBER YOU MUST CALL ONE (1) HOUR PRIOR TO YOUR ARRIVAL AT THE FARM. THIS WILL ALLOW US TO CONFIRM YOU ARE IN ROUTE TO THE FARM AND THAT YOU WILL BE ON TIME FOR YOUR APPOINTMENT.
APPOINTMENT TIMES ARE VERY IMPORTANT!!! WE STAY VERY BUSY ON THE FARM AND RUNNING FOR OUR FURBABIES.
WE RUN BY A SCHEDULE; WE HAVE TO STICK TO OUR SCHEDULE.
PLEASE, PLAN ACCORDINGLY FOR YOUR APPOINTMENT TIME.
PUPPIES THAT ARE AVAILABLE ONLINE TODAY MAY NOT BE AVAILABLE ON THE DAY OF AN ARRANGED VISIT. PUPPIES ARE SOLD AS A FIRST COME FIRST SERVE BASIS. MANY CLIENTS RESERVE THEIR FURBABY AFTER VIEWING AVAILABLE PUPPIES ONLINE OR COMING TO THE FARM AND PLACING A DEPOSIT TO RESERVE THE ONE OF THEIR CHOICE. IF ALL PUPPIES HAVE BEEN RESERVED AND YOU HAVE AN UPCOMING VISIT TO THE FARM TO VIEW PUPPIES, I WILL REACH OUT TO YOU TO LET YOU KNOW THAT ALL PUPPIES HAVE BEEN SOLD. HOWEVER, IF YOU ARE COMING TO SEE A SPECIFIC PUPPY YOU NEED TO REACH OUT ON THE DAY YOU PLAN TO VISIT TO MAKE SURE THAT PUPPY IS STILL AVAILABLE. OFTEN TIMES PEOPLE PLACE DEPOSITS AT 2 AM IN THE MIDDLE OF THE NIGHT. SO PLEASE CHECK AVAILABILITY BEFORE YOU DRIVE ALL THE WAY OVER JUST TO BE DISAPPOINTED.
ALL COCKAPOO PUPPIES ARE $ 2,000.00!!!


MAKE SURE TO FOLLOW THE LITTER ANNOUNCEMENTS TO SEE WHAT LITTERS HAVE BEEN BORN!!